© 2010 Izoton LLC. All rights are reserved.
IZOTON Limited Liability Company was founded in 2003 by Hayk Isakhanyan (Republic of Armenia, Vayots Dzor region, Eghegnadzor). The company produces oak-wood made barrels for wine and brandy aging with capacity
10-100 or 250-700 liters.

Simultaneously with the main activity the company realizes manufacturing of decorative wooden bowls and containers, barrels for cheese and pickles, log cottages, wagons, obsidian souvenirs, wooden suspended ceilings, ice-cream sticks. The company also provides barrel repairing services. Furniture manufacturing is planned for the nearest future. The company's production process meets the requirements of Russian manufacturing standards.

The company cooperates with Proshyan brandy factory, Eraskh wine factory and Eghvard brandy factory in Armenia, as well as with a few woodworking companies in Artsakh and with all winemaking enterprises of Vayots Dzor region.
"Izoton"'s production is exported to Russian Federation and the company has got many Russian partners. Presently the company works on exporting to European countries.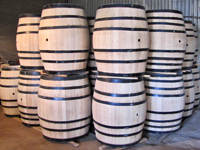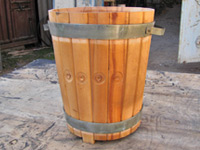 From the very first months of its foundation "Izoton" LLC has been participating in many exhibitions and contests both in Armenia and abroad and getting prizes and certificates of acknowledgment. The company took part in programs organized by USAID and Government of Armenia as well.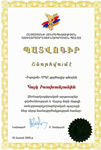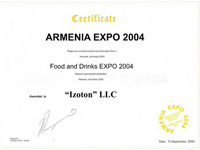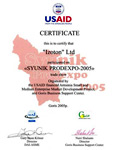 New partnership is a matter of priority for "Izoton" LLC. The company's eager to purchase up-to-date barrel-making equipment and realize joint projects.